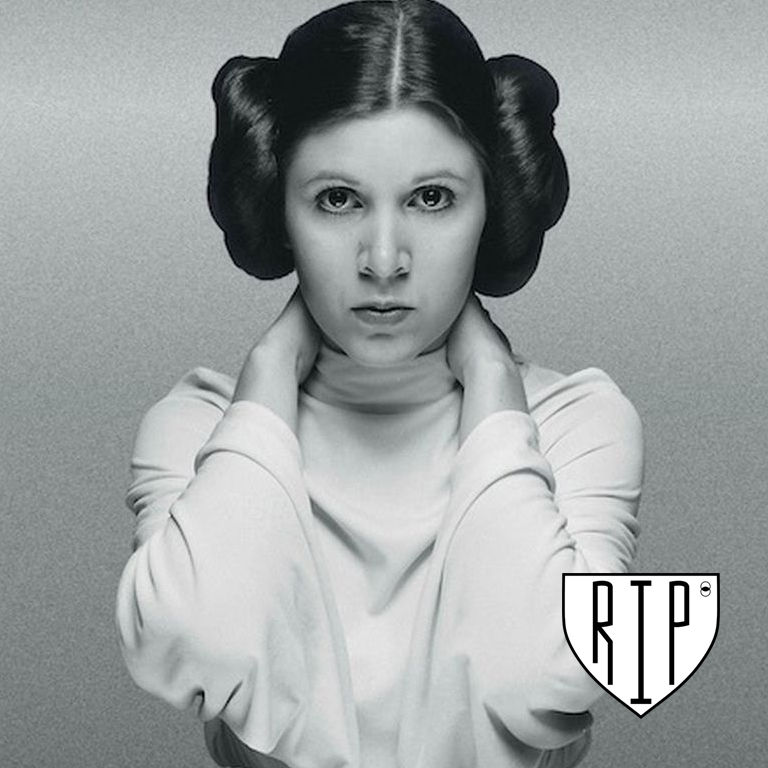 Carrie Frances Fisher (1956 - 2016) was the daughter of Hollywood royalty. After surviving one of Hollywood's biggest scandals Carrie sought to make a name for herself and step out of the larger than life shadow of her celebrity mother. Their close but strained relationship and a personal battle with inner demons led her to a number of ups and downs throughout her career. But in 1977 she transformed into one of the most iconic cinematic characters ever put to screen.
On paper, Princess Leia was a mere damsel in distress but Carrie provided a strong and powerful presence to the character that would quickly transform her into a feminist icon for over 40 years. Her quick tongue and tumultuous relationships led her to be an inspirational and outspoken survivor of mental illness and drug abuse.
Aaron and Brad strap on a pair of hair buns as they travel to a galaxy far, far away in STAR WARS, take the mother/daughter relationship to the limits in POSTCARDS FROM THE EDGE, go behind the scenes of the true family drama in BRIGHT LIGHTS, and more!